Profit from real-time deals on prepaid cards
Find the best deals on digital goods in our wholesale platform easily. Start using our WebApp to save time and money. Instantly access real-time pricing of thousands of game keys, gift card codes, phone pins and prepaid credit cards. You next bulk buy is just a few clicks away!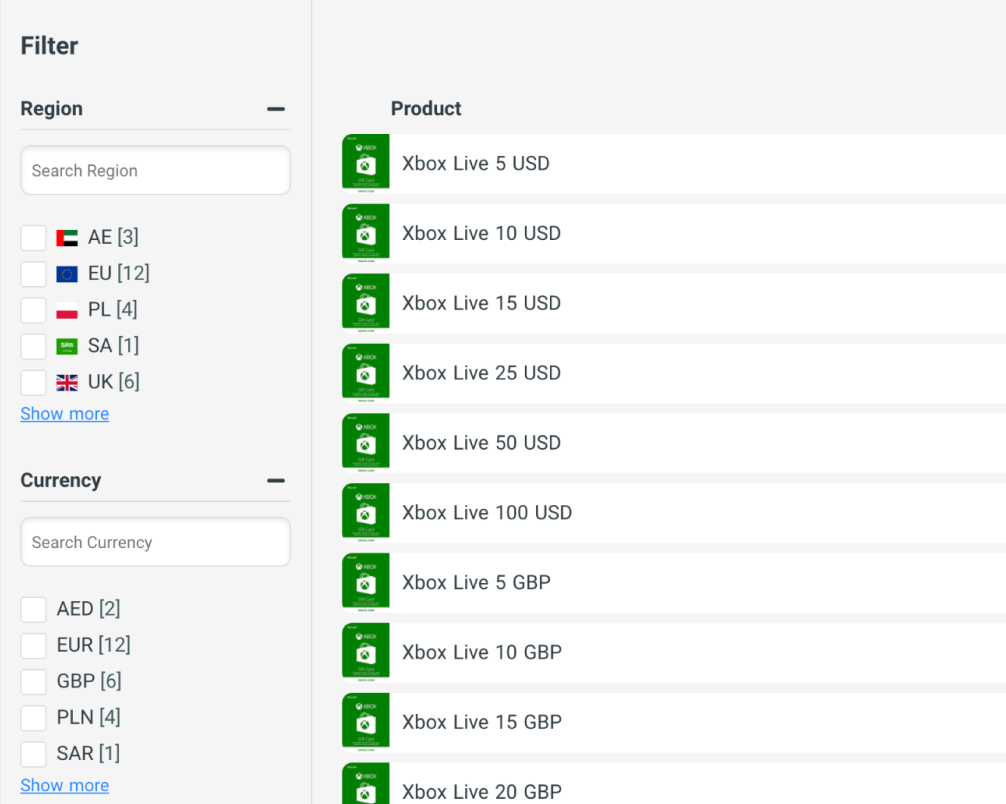 Clear overview of all your products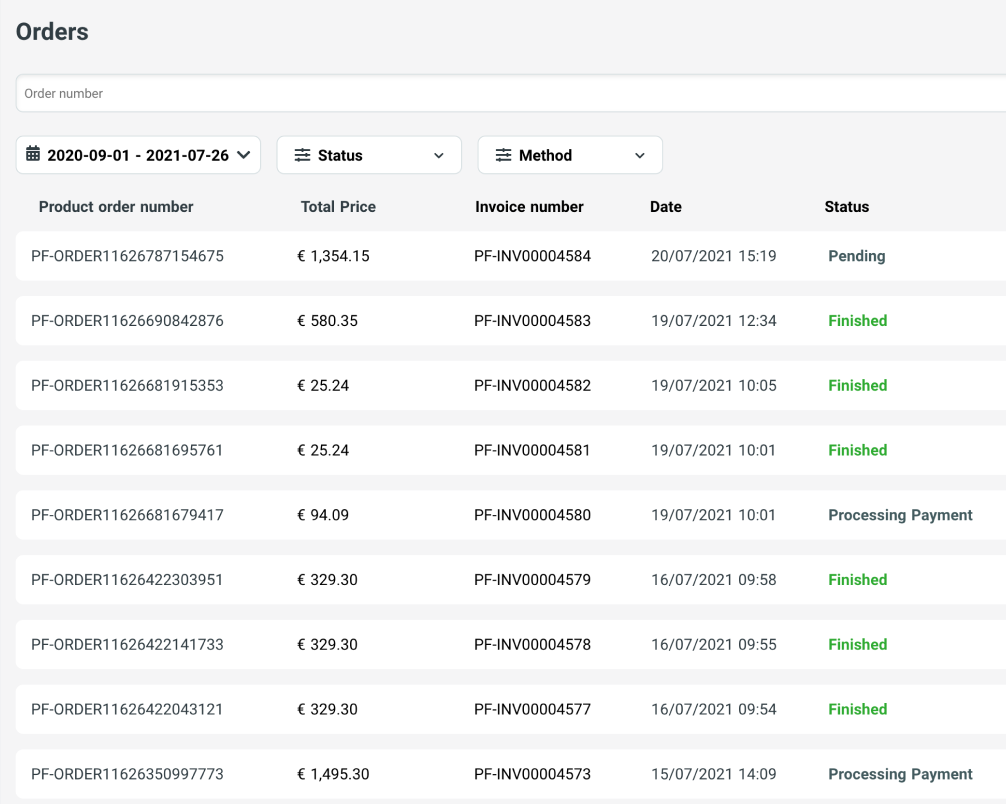 Up-to-date information of your order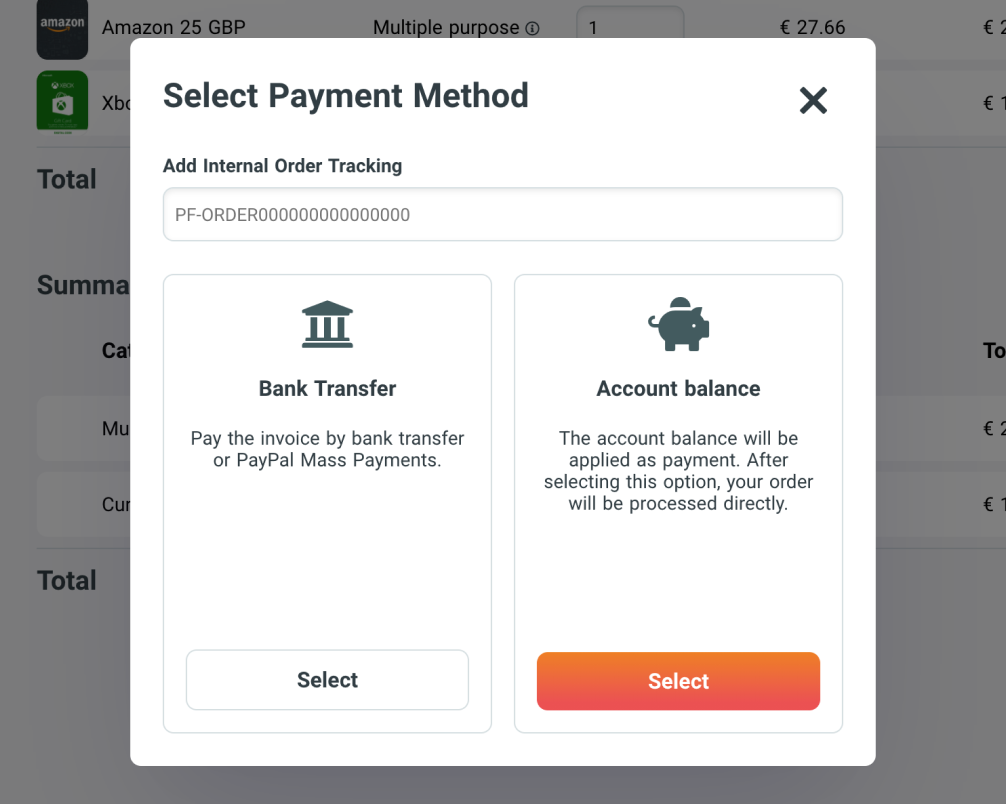 Select your payment method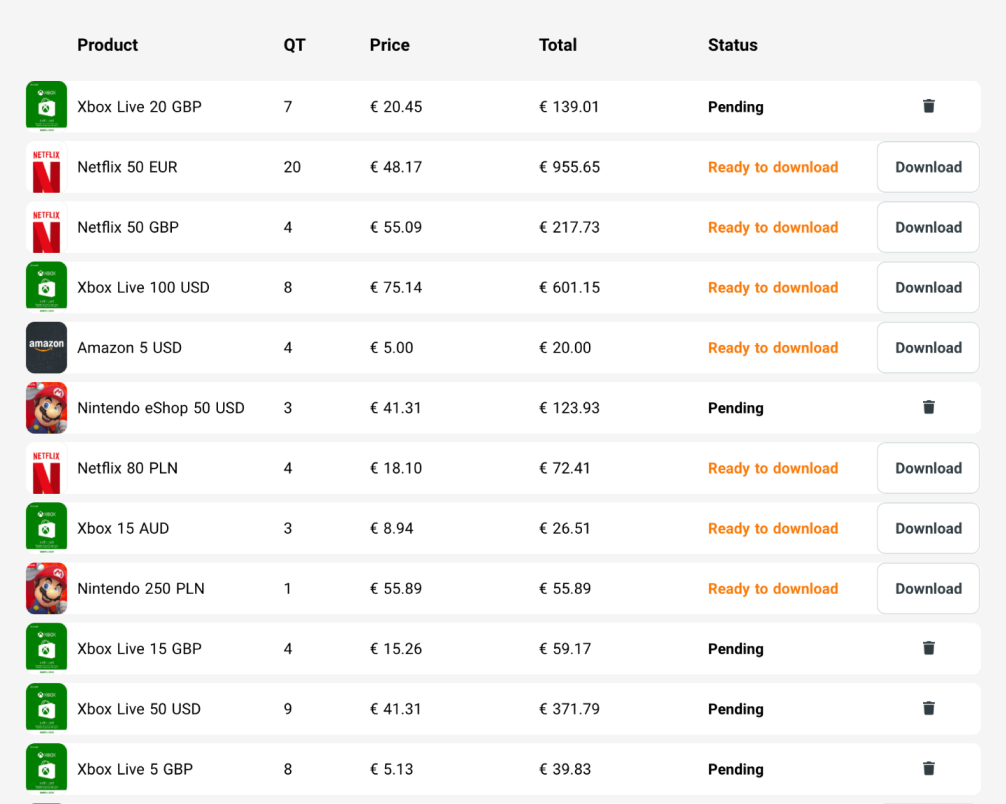 Download your codes immediately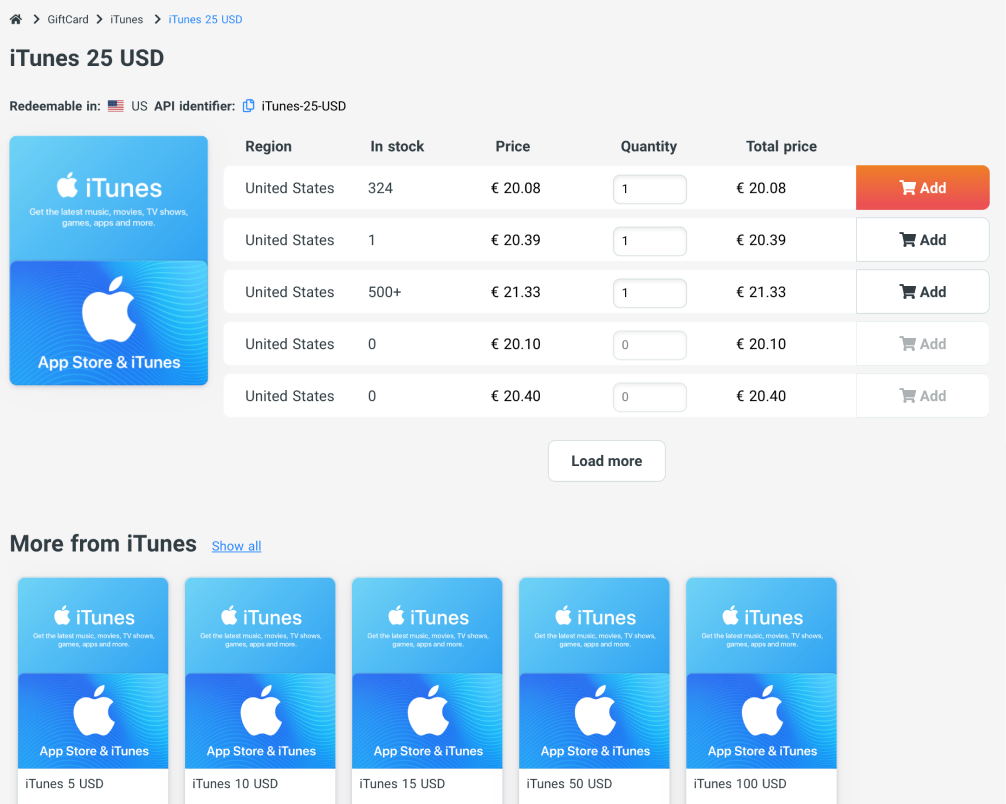 The same products for the lowest prices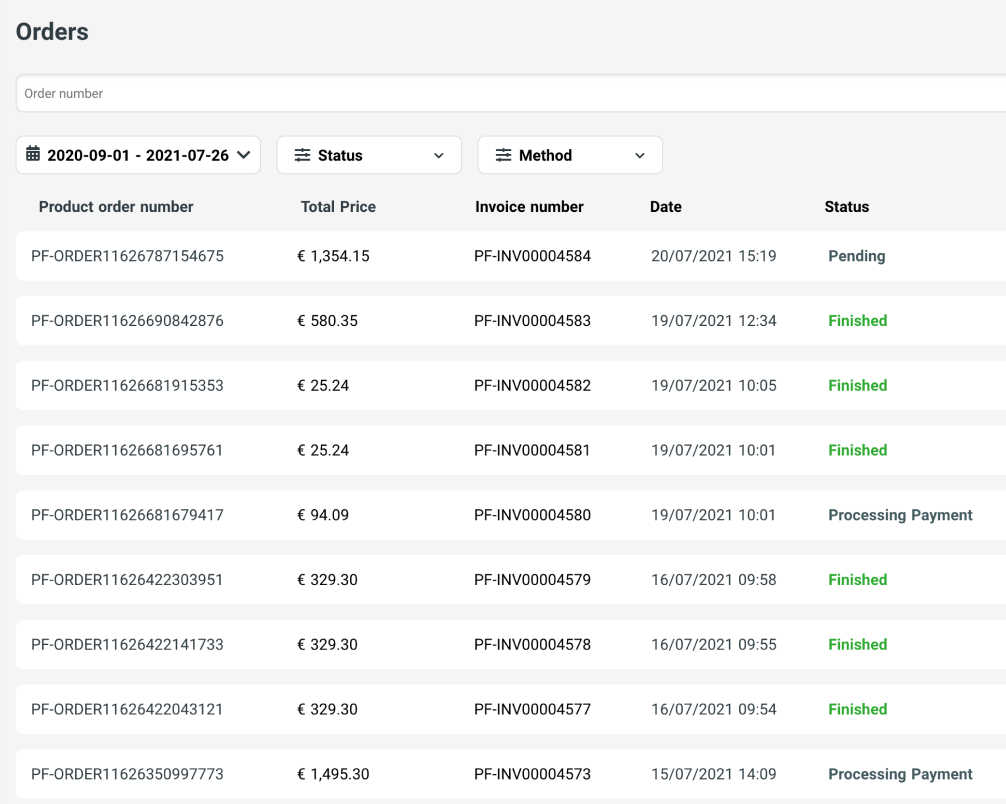 A clear view of all your previous orders
100% Free for all businesses.
If you are looking to buy a bulk order of digital goods at a cheap price we've got you coverd
We offer a Wholesale Platform where you can select and purchase any of our brands at a Wholesale price
Choose your level of comfort
Create your free Prepaid Forge account today and start browsing our catalogue with 2,610 products - and counting. Combine real-time stock information and up-to-date deals with the service solution that best fits your needs. From occasional wholesale bulk purchases to full service implementation within your online business. We aim to make eCommerce easier for all kinds of web merchants. Whichever level of comfort you choose, you'll enjoy our services free of costs. Can't decide yet? For personal advice on how to grow your eCommerce business you can schedule a Skype session.
Occasional bulk orders?
Pay per invoice
If you occasionally need e-gift cards in bulk you can easily use our web app. No minimum quantity, no brand restrictions. Just select your products, place them in the online shopping cart and proceed to payment options. Pay your invoice instantly with PayPal Mass Payments or bank transfer. Download your codes and you' re good to go.
See for yourself how it works
Regular bulk buys?
Top up your account
When you regularly need bulk offers on e-gift cards you should consider topping up your account. That way you select the products you need, place them in your shopping cart and conveniently pay with your account balance. Buy in bulk 24/7, without waiting time and download your codes immediately. Create your free account and browse our wide variety of products.
Create account
Let your customers choose?
Integrated API
Enjoy our full service level and profit from all advantages of integrating our API, like outsourcing your stock and ordering process. After integrating our API your account balance will also automatically maintained. Our products are instantly delivered to your webshop, where you can add your own product margin before you deliver the product to your customers. Discover the ease of API integration now.
Digital dropshipping
Our PrepaidForge app is only available on desktop or tablet.